Quillbot
vs
ContentBot
Battle of the
Paraphrasing Bots

!

Quillbot is a great spinner, but why spin content when you can completely rephrase a sentence, paragraph, or an entire article at the click of a button? Give us a go, you won't regret it!
👇 👇🏿 Compare below
Spinning cannot compete against Artificial Intelligence
Decide for yourself...
Compare all the major key points below and let us know if you think your $$$ and time are well spent.

Price Per Month
Although cheaper, Quillbot is not as sophisticated as ContentBot.
AI Paraphrasing Engine
Quillbot says they use AI, but it's just an advanced spinner.
Credits
Quillbot may have unlimited credits, but our 25 000 credits will get you highly-variable content.
Flows
Create multiple AI Content Flows (using triggers, actions and filters) to generate any type of content at certain intervals
WordPress plugin
Automatically rephrase content on your WordPress site.
Chrome extension
Use the power of AI Paraphrasing on any website.
Multilingual
110+ Languages
Three translation services
- Google Translate
- DeepL
- Watson
Plagiarism checker
In-house proprietary software as powerful as Grammarly
What are you waiting for?
Switch over to a more powerful solution that is focused more on you and your needs.
Use our live demo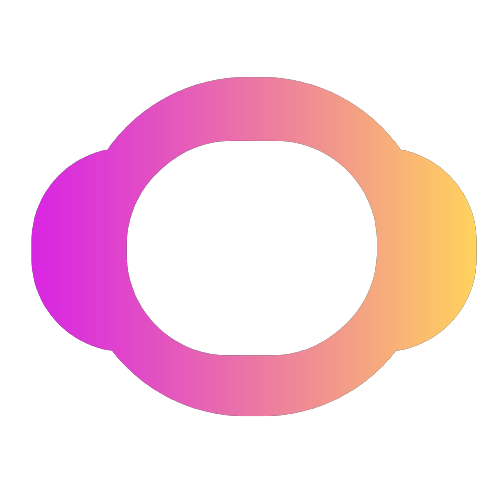 Paraphrasing Tool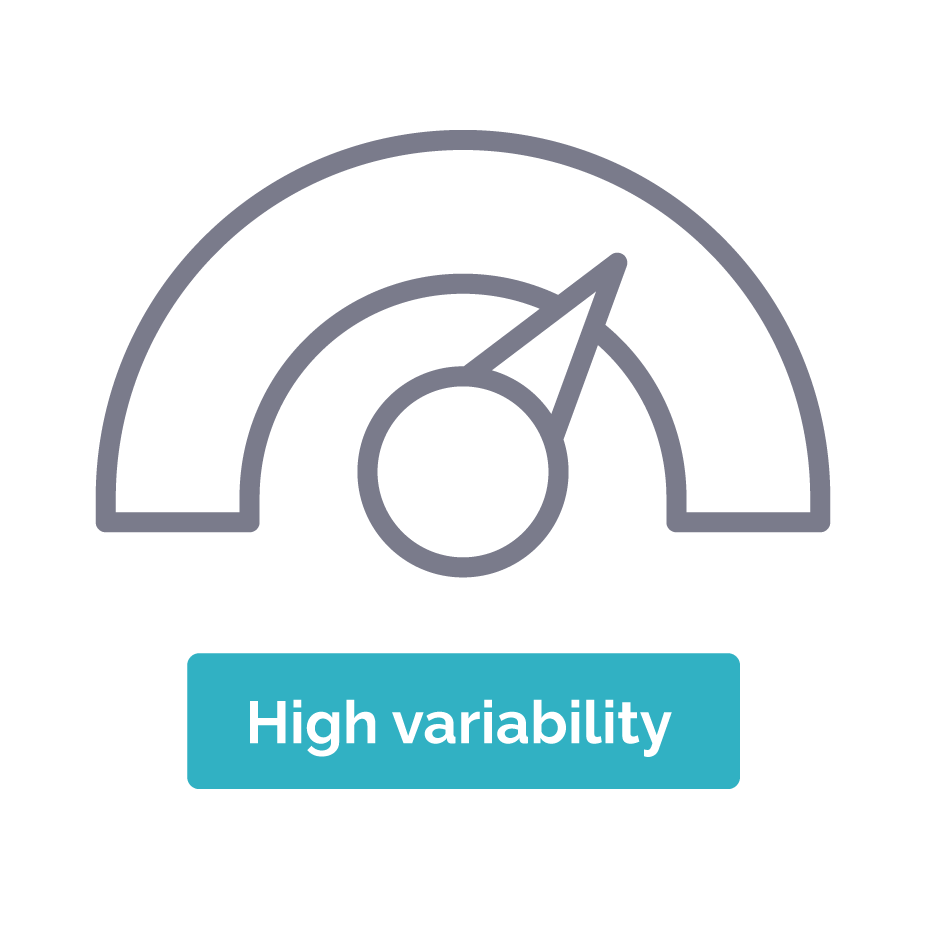 High Content Variability
Tired of using paraphrasing tools that provide you with low variability content output? You can be gauranteed of medium to high variable content outputs with our AI.
The variability score shows you how different your rewritten text is from the original, broken down by paragraph or sentence. The best part: credits will not be consumed for outputs with a low score.
So say goodbye to guesswork and hello to unique content!
Quick and Easy Paraphrasing
Paraphrase up to 2000 word articles quickly and easily with our built in paraphrasing tool. Simply paste your content in, let the AI do it's work and regenerate the section of content where you require higher variability.
Our variability score provides a great comparison to measure how unique your rewritten content is.
If that's not enough, ContentBot also offers an in-built plagiarism checker. Run the rewritten content through the plagiarism checker, make your changes, and voila! You're good to go!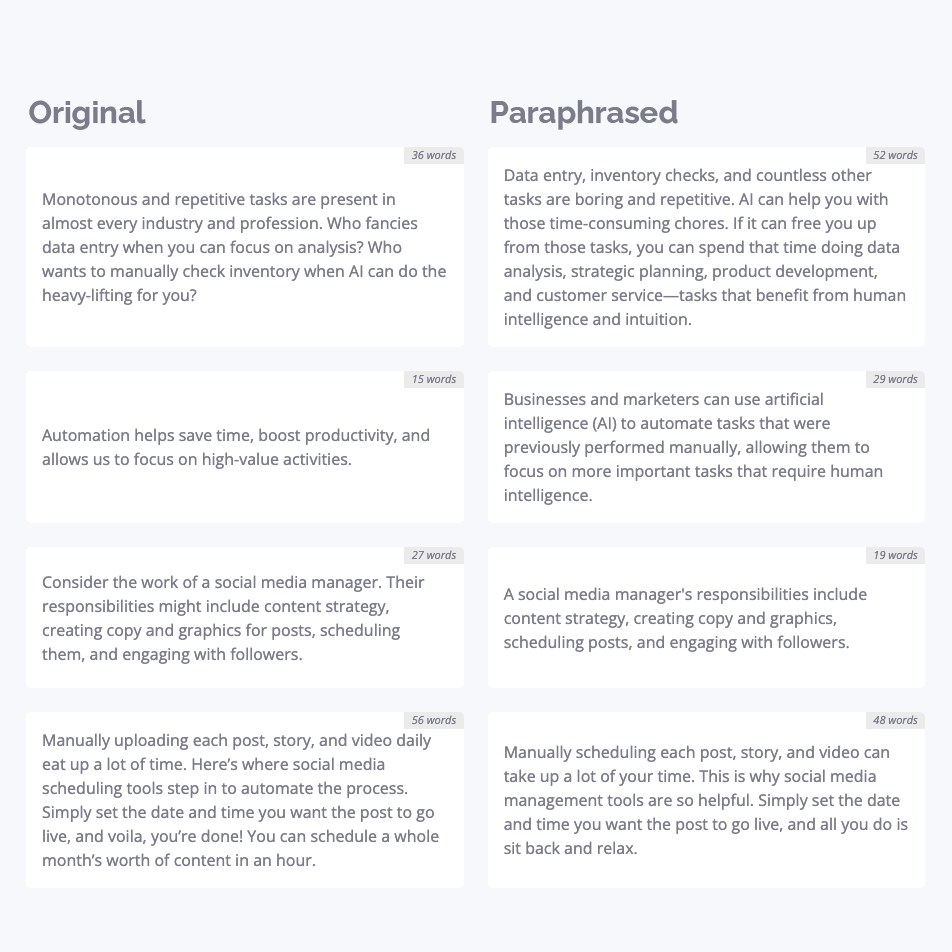 Unparalleled Paraphrasing
We merge state-of-the-art technology to rewrite original, high quality content.
1. Input your content
Enter your desired content or article into our AI Rewriter. You can add up to 2000 words at a time.
2. Paraphrasing
Our AI will identify each paragraph and rewrite them one by one. Not happy with the output? Simply click regenerate!
3. High variability
Be confident knowing that your new content has high variability compared to the original content. We use Levenshtein distance to calculate content variability.
Write on the go
Generate long-form content, blog topic ideas, intros, outlines, ad copy and so much more using our new Chrome Extension.
Frequently Asked Questions
Yes. 95% of the content generated by the AI is unique and original. We also provide a uniqueness score for longer form content generated so you can have peace of mind to know that the content you have received is unique.
We make use of a variety of AI models, with the main model being GPT-3 by OpenAI. GPT-3, or Generative Pre-trained Transformer 3 is an autoregressive language model which uses deep learning to produce human-like text. It's a game changer for content creators.
We will not claim copyright over content generated by the AI for you.
We currently support all languages supported by Google Translate. We understand that although Google Translate may not be the best translation for your needs, we are currently exploring other options such as IBM Watson and OpenAI to provide better, or multiple translations at once.
$15/month or select our Pay as you Go plan and decide how much you need.
Yes. Please get in touch with us below.