The #1 Rewriter on the market
Looking for a paraphrasing tool that's fast, effective, and generates quality content? Your search ends here.
Our cutting-edge content rewriter harnesses the power of AI to paraphrase up to 2,000 words with just a click. So what are you waiting for? Try it out today!
Unparalleled Paraphrasing
We merge state-of-the-art technology to rewrite original, high quality content.
1. Input your content
Enter your desired content or article into our AI Rewriter. You can add up to 2000 words at a time.
2. Paraphrasing
Our AI will identify each paragraph and rewrite them one by one. Not happy with the output? Simply click regenerate!
3. High variability
Be confident knowing that your new content has high variability compared to the original content. We use Levenshtein distance to calculate content variability.
Quick and Easy Paraphrasing
Paraphrase up to 2000 word articles quickly and easily with our built in paraphrasing tool. Simply paste your content in, let the AI do it's work and regenerate the section of content where you require higher variability.
Our variability score provides a great comparison to measure how unique your rewritten content is.
If that's not enough, ContentBot also offers an in-built plagiarism checker. Run the rewritten content through the plagiarism checker, make your changes, and voila! You're good to go!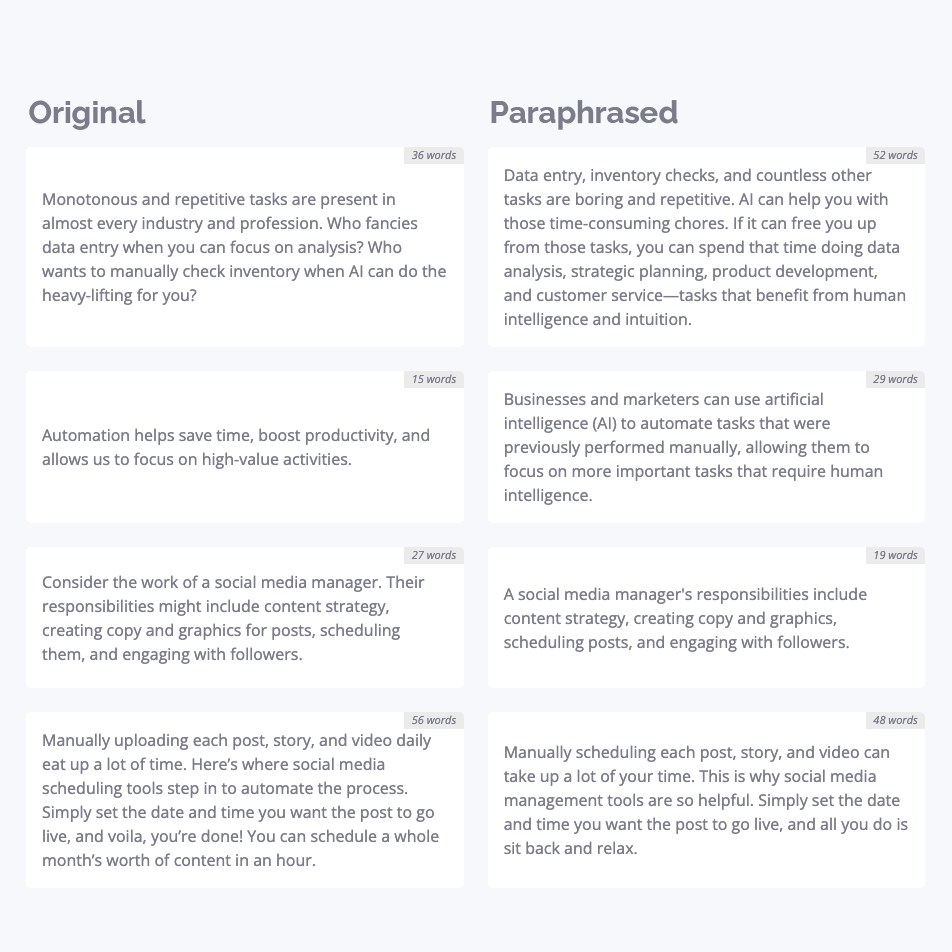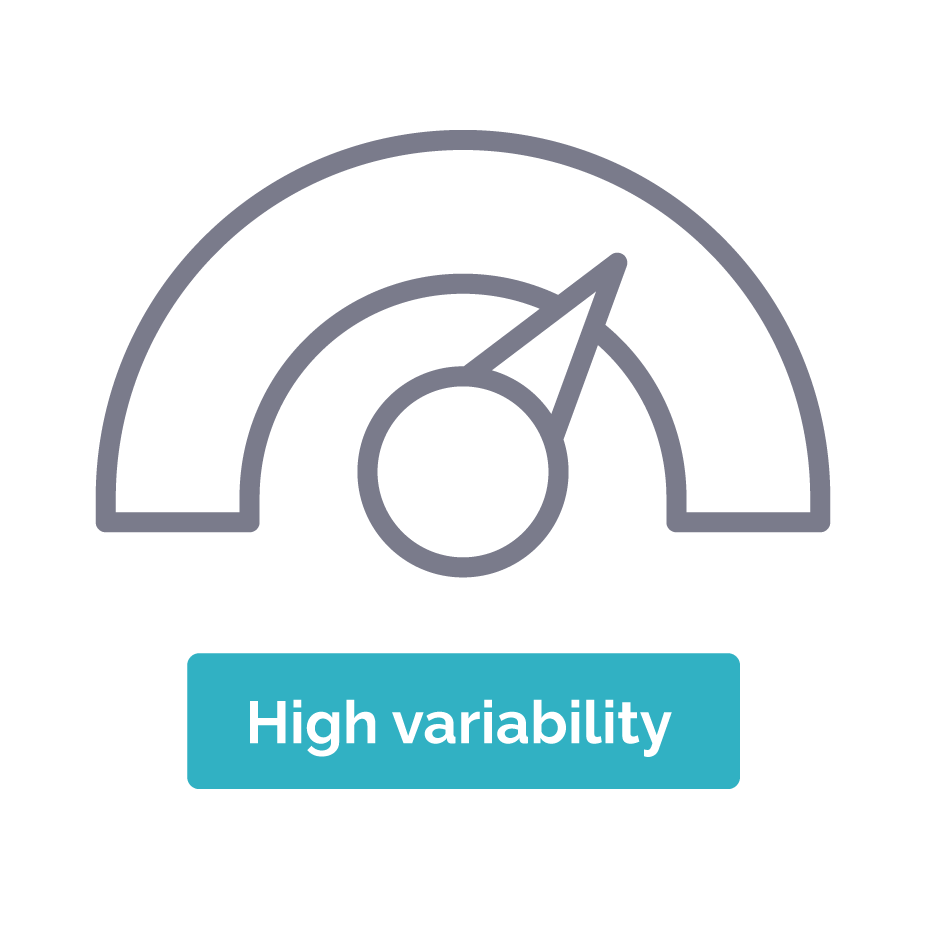 High Content Variability
Tired of using paraphrasing tools that provide you with low variability content output? You can be gauranteed of medium to high variable content outputs with our AI.
The variability score shows you how different your rewritten text is from the original, broken down by paragraph or sentence. The best part: credits will not be consumed for outputs with a low score.
So say goodbye to guesswork and hello to unique content!
Best in Class Paraphrasing
We've compared our paraphrasing tool to the other tools on the market. We beat them hands down. Check out our comparison here.
Check out the benefits of using a comprehensive rewriter here as well as the 8 advantages of using a Paraphrasing Tool.
We have another secret up our sleeves…
What if you don't want to rewrite long-form content and just want to paraphrase a sentence or two? Well, we have just the solution. Our short-form AI rewriter is the tool for you.
The awesome part: you can choose from a range of writing styles - from professional to playful. And, you can automatically rewrite the content in 110+ languages.
You get immediate access to our short-form AI rewriter on all our plans!
Frequently Asked Questions
Yes. 95% of the content generated by the AI is unique and original. We also provide a uniqueness score for longer form content generated so you can have peace of mind to know that the content you have received is unique.
We make use of a variety of AI models, with the main model being GPT-3 by OpenAI. GPT-3, or Generative Pre-trained Transformer 3 is an autoregressive language model which uses deep learning to produce human-like text. It's a game changer for content creators.
We will not claim copyright over content generated by the AI for you.
$59/month. You can take the product for a spin for seven days for $7.
Yes. Please get in touch with us below.