The Number #1 listicle generation tool
Finding the right words to craft an engaging list-based post is a challenge. Admit it, we've all faced the blinking cursor. And before you know it, an hour has passed. Well, we have the solution to all your listicle writing woes. Something that will help you save time and money, and meet all your deadlines — with time left over to binge Netflix!
Presenting our unrivaled AI-powered listicle generator which helps you produce engaging lists on virtually any topic in seconds. So what are you waiting for? Sign-up to ContentBot to 10x your output today!
Listicles as easy as one, two, three!
Use our industry-leading custom AI to craft your next listicle.
1.
Input your topic
Provide a short description of your blog topic and click 'Generate Inspiration'.
2.
Our state-of-the-art AI gets to work
Our AI crafts three unique and custom listicles options with 5-10 points under each. If you'd like some more choices, fret not! Just click on 'generate more'.
3.
Select your favorites, tweak, and expand
Copy your favorite option or mix and match from the choices generated to craft the best outline for your listicle. Expand on each point yourself or use our long-form editor and let AI do the work for you! Then, edit and hit publish!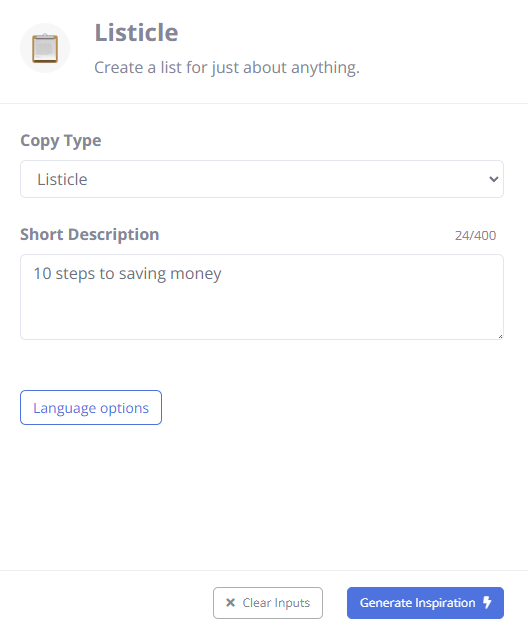 Content that writes itself - let AI do the work for you
Say goodbye to writer's block and hello to ContentBot! Our AI algorithm saves you hours of brainstorming by creating a well-researched list of points that you can expand upon.
Crafting your next list post has never been so simple! Time is money, and with ContentBot, you can get quality in seconds.
Curated lists for any niche
Discover insightful, engaging, and curiosity-provoking listicles for almost all niches - the sky is the limit.
And once you've generated various listicle options, you can save your favorites for later. This way, you'll never be left scratching your head again!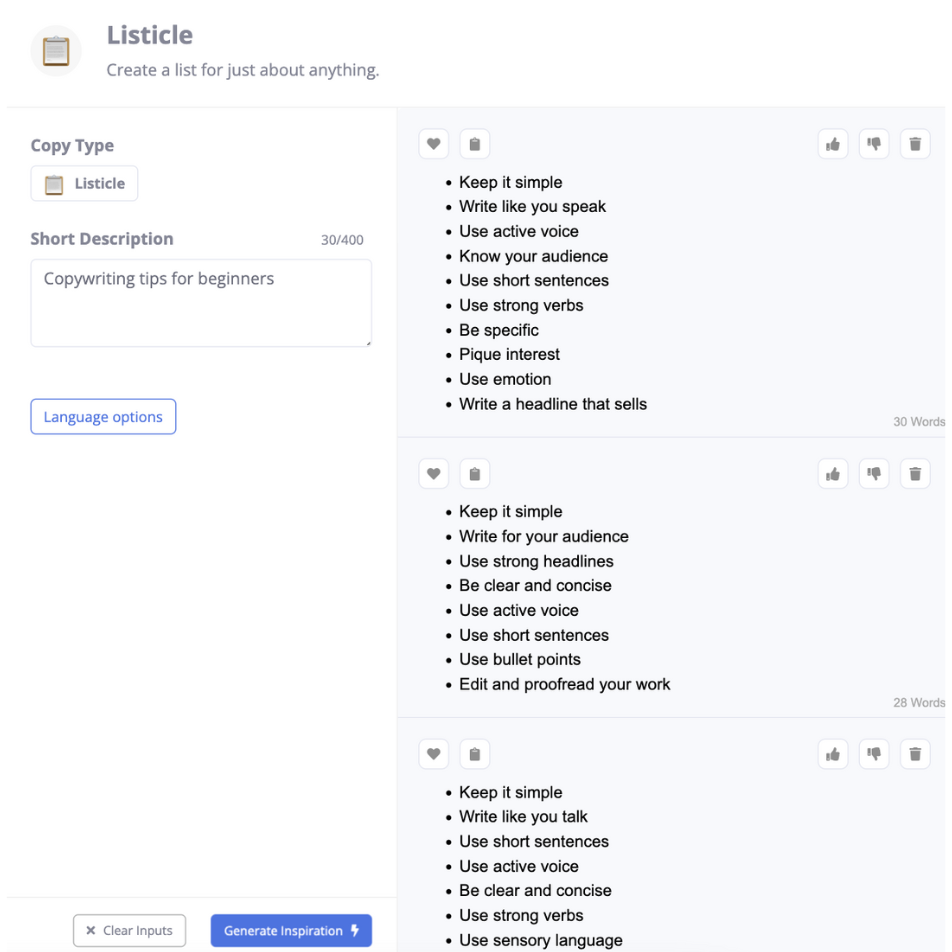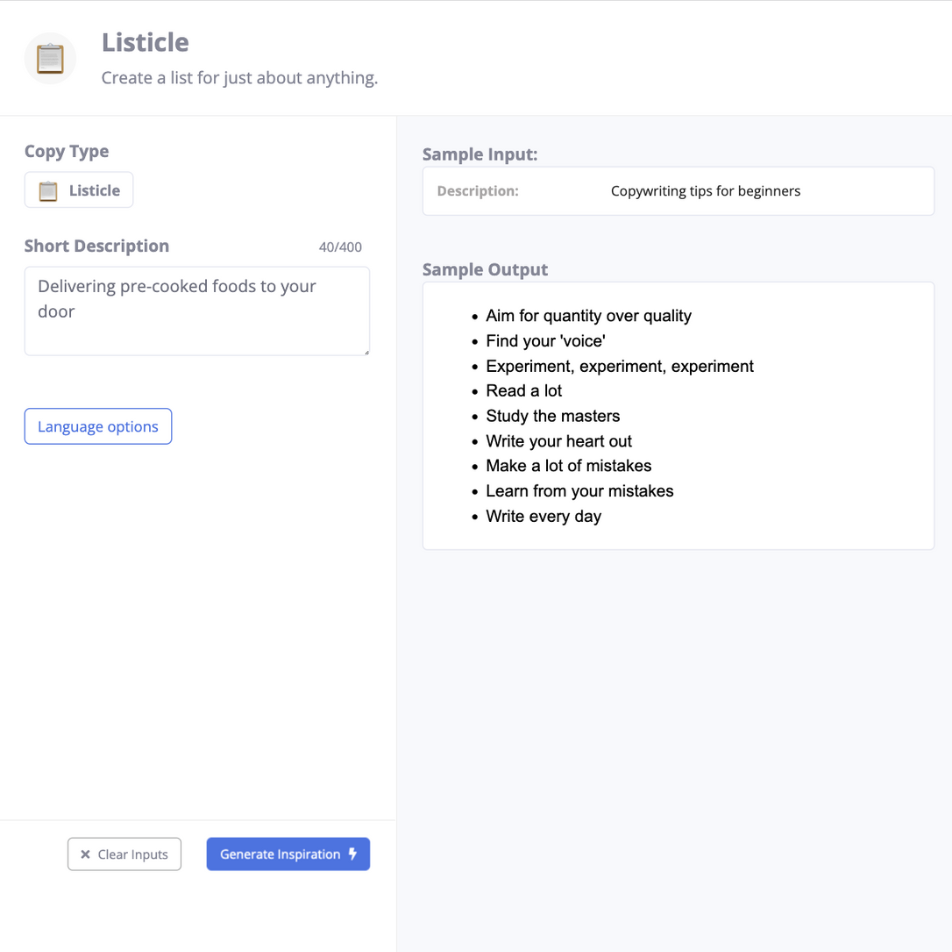 Seamless interface
We offer the easiest-to-use interface in the market that makes writing a breeze. There's no learning curve and no senseless clicking around. Just sign-up, enter a topic, and we'll do the rest.
Creating your next listicle is as easy as pie!
Frequently Asked Questions
Yes. 95% of the content generated by the AI is unique and original. We also provide a uniqueness score for longer form content generated so you can have peace of mind to know that the content you have received is unique.
We make use of a variety of AI models, with the main model being GPT-3 by OpenAI. GPT-3, or Generative Pre-trained Transformer 3 is an autoregressive language model which uses deep learning to produce human-like text. It's a game changer for content creators.
We will not claim copyright over content generated by the AI for you.
We currently support all languages supported by Google Translate. We understand that although Google Translate may not be the best translation for your needs, we are currently exploring other options such as IBM Watson and OpenAI to provide better, or multiple translations at once.
$59/month. You can take the product for a spin for seven days for $7.
Yes. Please get in touch with us below.