High-quality AI Content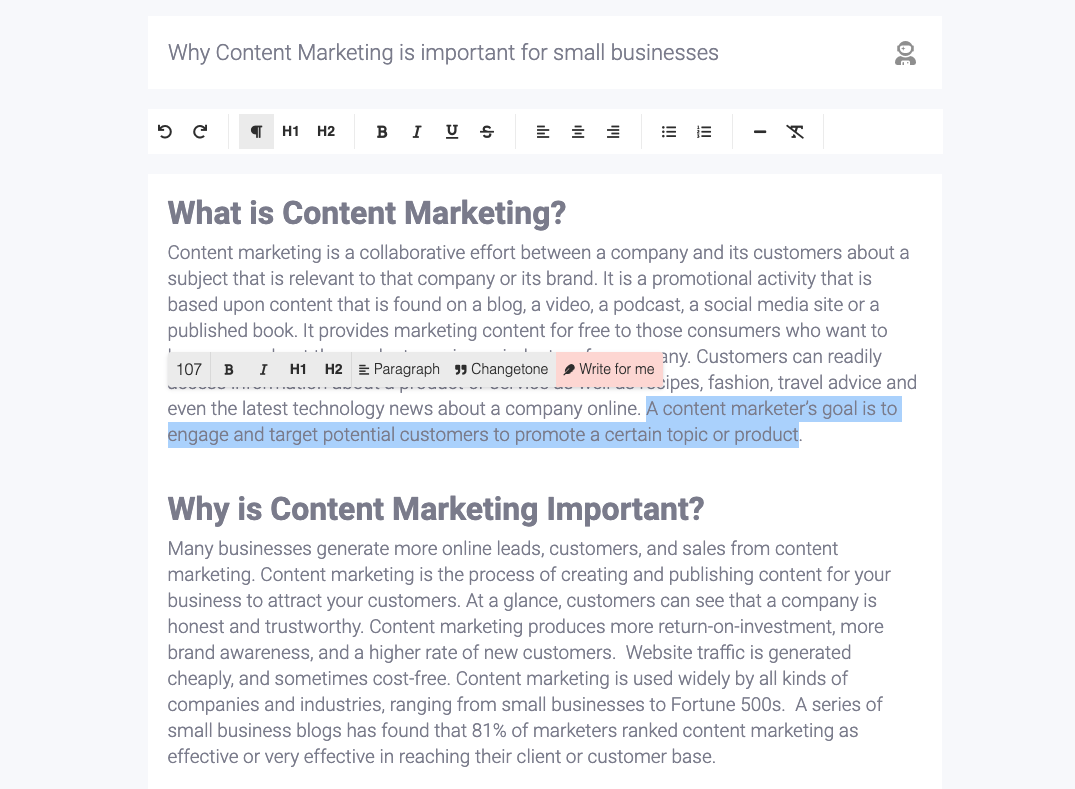 Still writing content the old way?
The average person takes 3.5+ hrs to write a 2000 word article.
ContentBot will get you there in 30 minutes or less.
Write for Me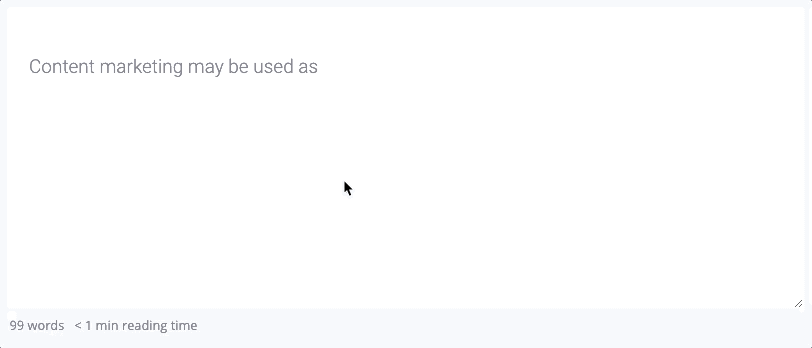 Write Paragraphs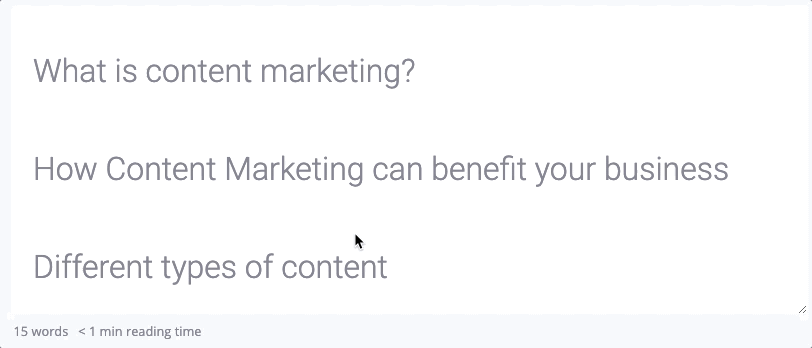 Change Tone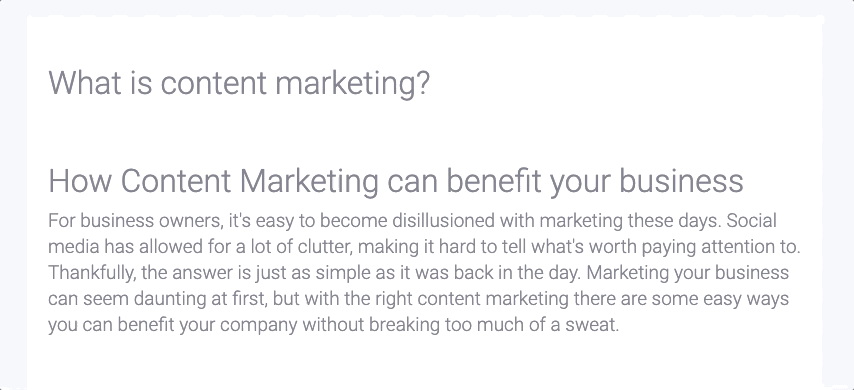 Answer Questions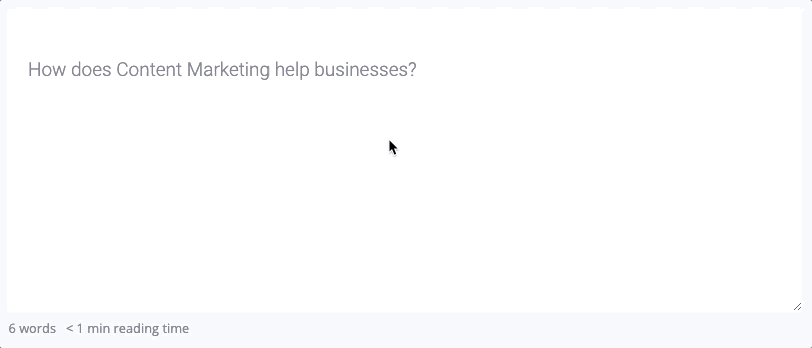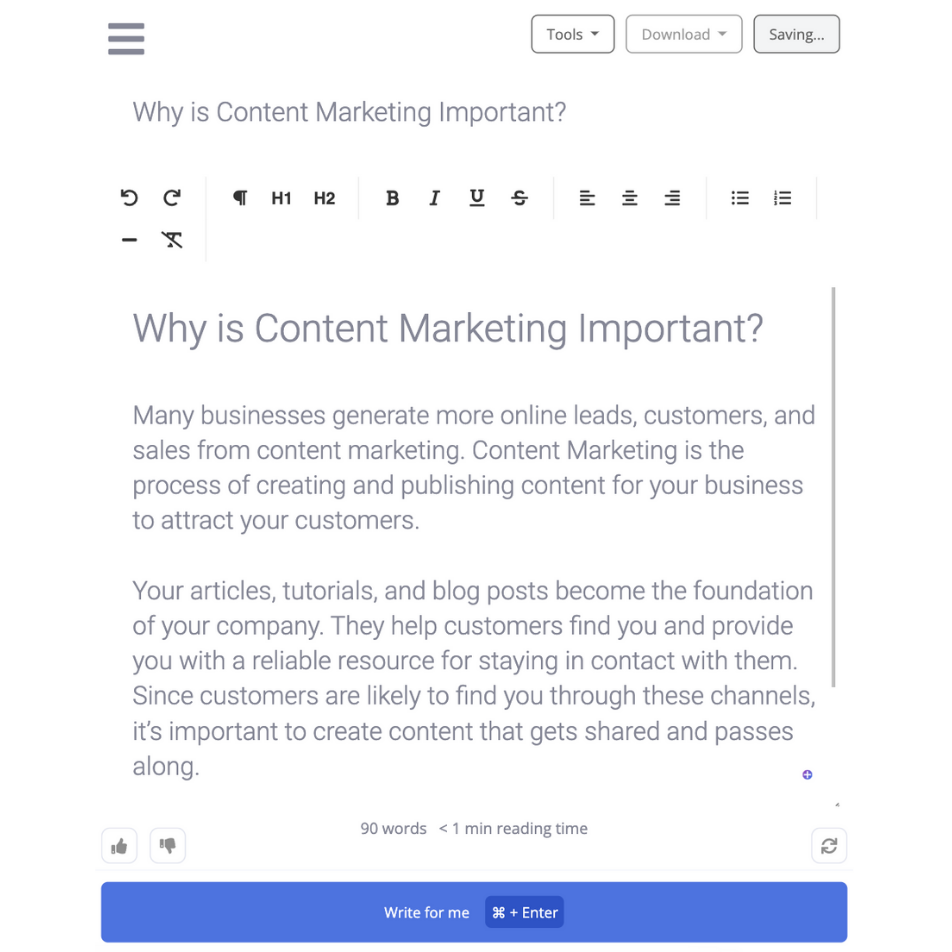 Write 2000+ word articles with your new AI Writer
Writing has never been easier. Generate long-form content in a flash. Simply edit, fact-check and publish!
SEO Insights? Got it covered!
Don't just blindly write content. We'll show you what will bring in traffic and sales.
See which articles (and their outlines) rank on the first page of Google. Use this as a base to create something better.
Identify quick wins on what to write about with "People also Ask".
Browse keyword insights for similar phrases and questions.
Analyse your content: categories, concepts, entities, and keywords.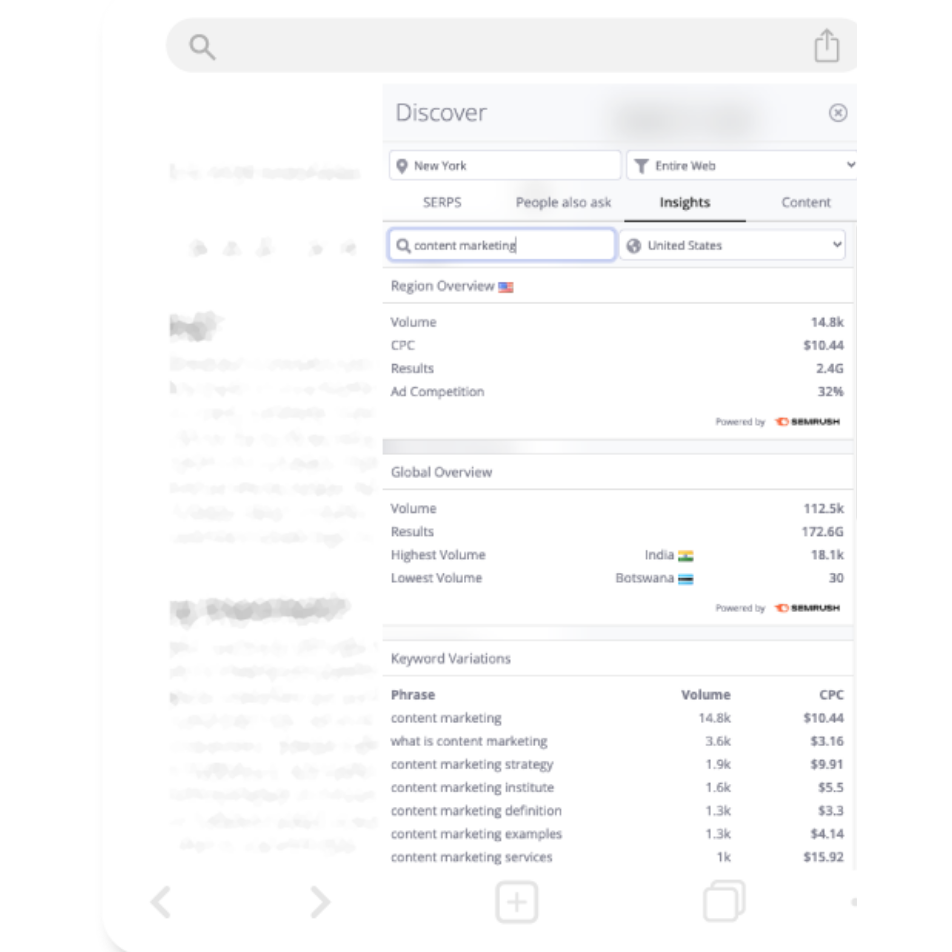 Write on the go
Generate long-form content, blog topic ideas, intros, outlines, ad copy and so much more using our new Chrome Extension.
Frequently Asked Questions
Yes. 95% of the content generated by the AI is unique and original. We also provide a uniqueness score for longer form content generated so you can have peace of mind to know that the content you have received is unique.
We make use of a variety of AI models, with the main model being GPT-3 by OpenAI. GPT-3, or Generative Pre-trained Transformer 3 is an autoregressive language model which uses deep learning to produce human-like text. It's a game changer for content creators.
We will not claim copyright over content generated by the AI for you.
We currently support all languages supported by Google Translate. We understand that although Google Translate may not be the best translation for your needs, we are currently exploring other options such as IBM Watson and OpenAI to provide better, or multiple translations at once.
$59/month. You can take the product for a spin for seven days for $7.
Yes. Please get in touch with us below.