Harness the power of OpenAI + SEMRush + ContentBot
Unparalleled Content Automation
We help you automate the power of AI
1. Input your request
Select the AI content you want automate. This can be anything from blog posts, recipes, marketing ideas, ads and pretty much anything you want.
2. Set the interval and action
Decide when and what you want to do with the output. Push it to WordPress? No problem! Send it to Zapier? Go for it!
3. Sit back
Sit back and let ContentBot automate your entire content creation process.
Inspiration, on tap
Stop trying to figure out what you're going to write next. Allow our AI to deliver new blog topic ideas to you daily, weekly or monthly. Choose your favorite and then get our AI Writer to write the bulk of the content for you.
Tweak, modify and you're good to go!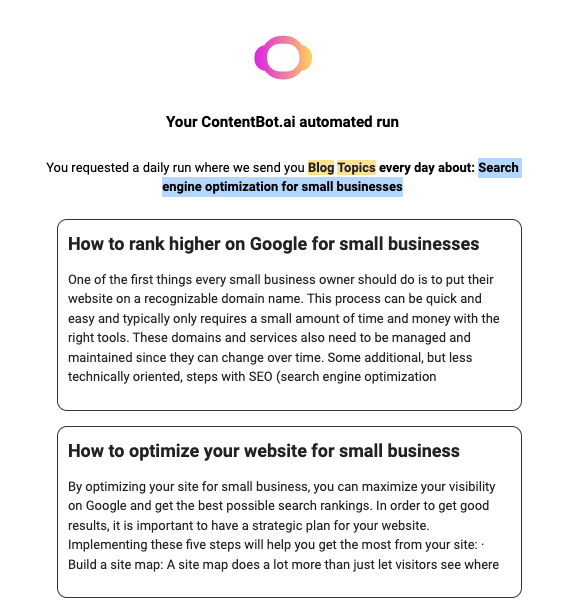 Powerful Data
We use data from SEMRush to power the direction of the AI Writer. SEMRush is rated as the best SEO software at a number of international awards.
Only the best, for you.
Smartest AI
We aren't joking when we say that we use the most powerful AI in the world when it comes to creating content. Baked directly into ContentBot, this AI will knock your socks off with the content it creates - for just about any topic you can think of!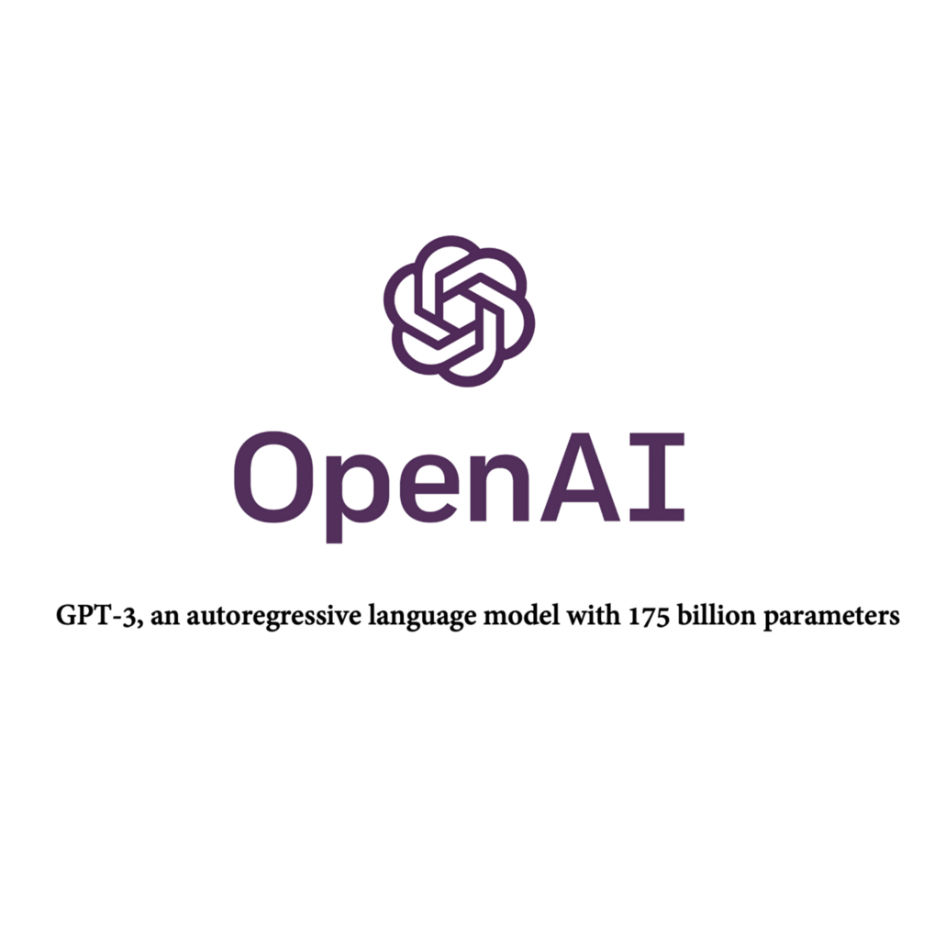 Frequently Asked Questions
Yes. 95% of the content generated by the AI is unique and original. We also provide a uniqueness score for longer form content generated so you can have peace of mind to know that the content you have received is unique.
We make use of a variety of AI models, with the main model being GPT-3 by OpenAI. GPT-3, or Generative Pre-trained Transformer 3 is an autoregressive language model which uses deep learning to produce human-like text. It's a game changer for content creators.
We will not claim copyright over content generated by the AI for you.
$59/month. You can take the product for a spin for seven days for $7.
Yes. Please get in touch with us below.